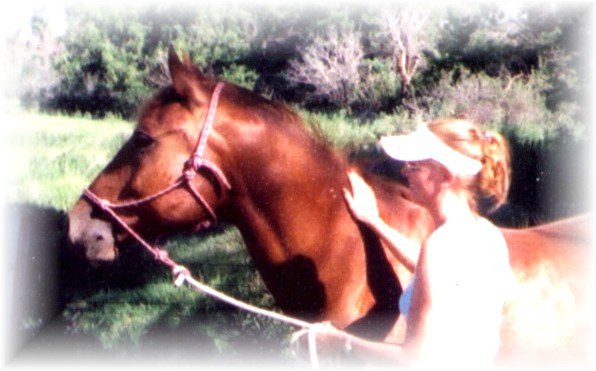 "The HORSE here is nobility
without conceit.
Friendship without envy.
Beauty without vanity.
A willing servant, yet no slave."

Sunday's Stats:
Registered name: Sorry Ole Sunday
Nick name: Sunday
Breed: American Quarter Horse
Sex: Gelding
Height: 16.0 hands
Birth Date: 1996
Birth Place: Killdeer, ND
Markings: 2 hind and one front sock, star and stripe
Color: Sorrel
Sire: Redeming Quality
Dam: Easy Landing Two
(Grandaughter of Easy Jet!)
Sunday enjoying a long winters nap when I
first went to see him in March, 2003.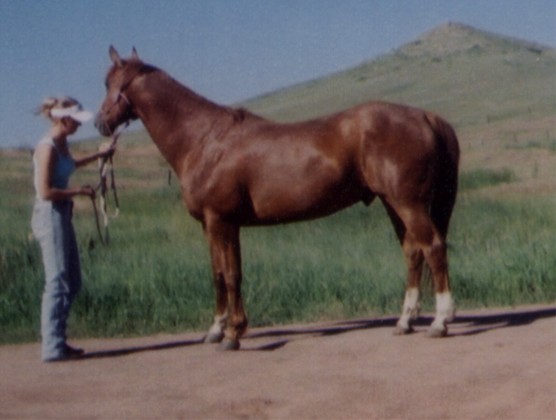 Sunday checking out his new surroundings
upon arriving at his temporary home in Montana...
That's my boy!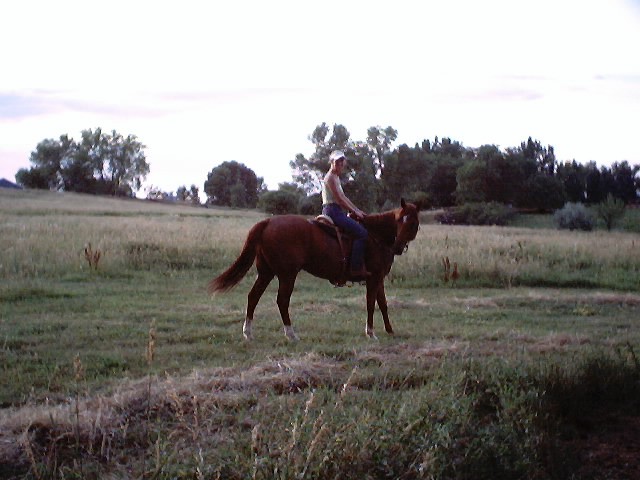 My First Ride On Sunday!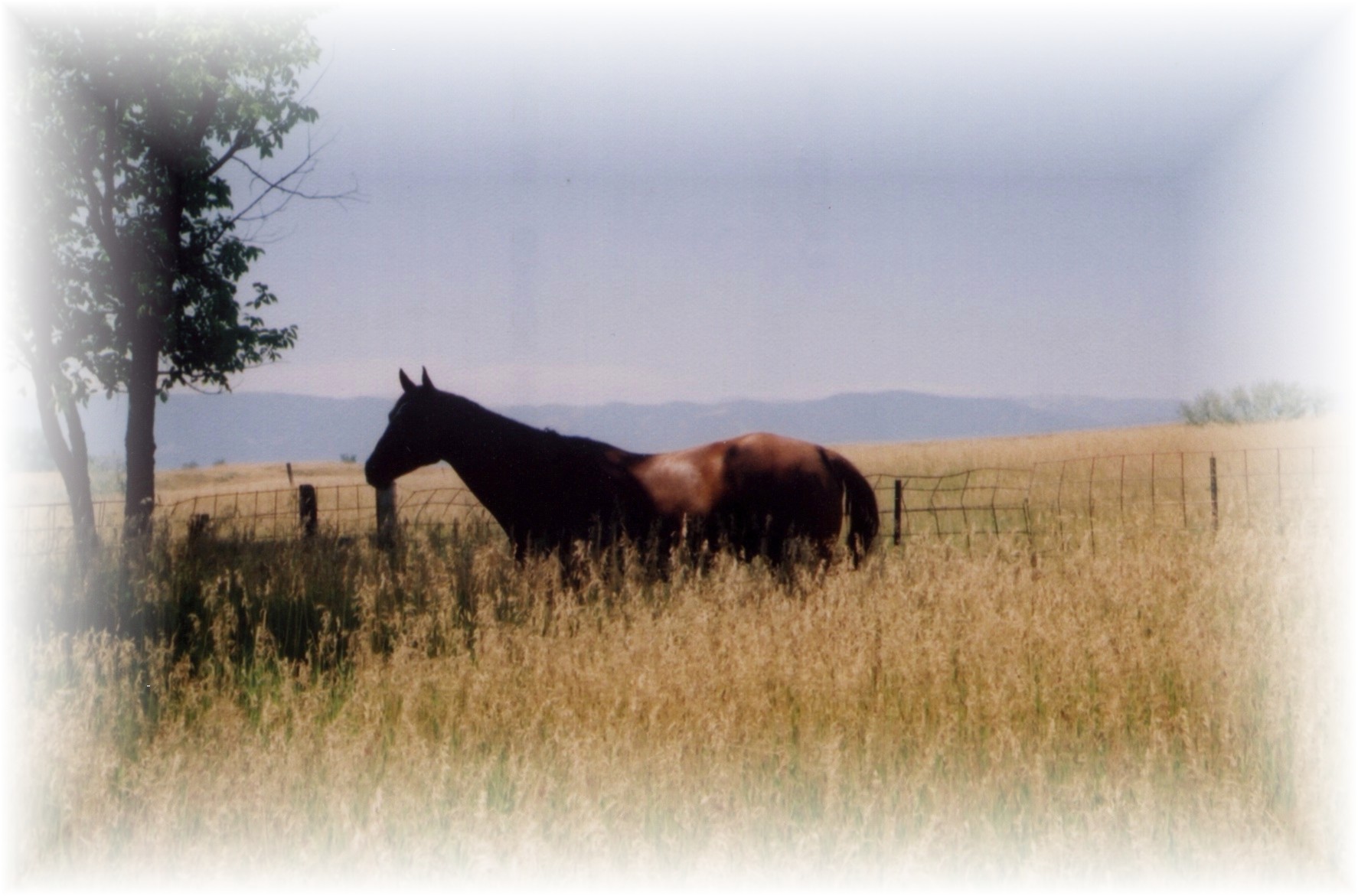 Sunday's new home...lush green pastures with
a beautiful view of the Big Horn Mountains!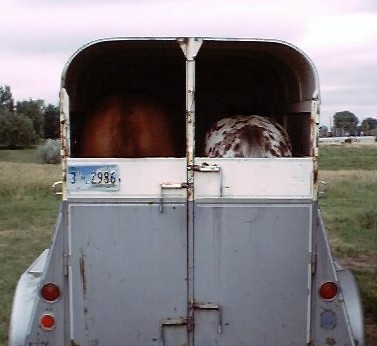 Big Horse in a Little Trailer!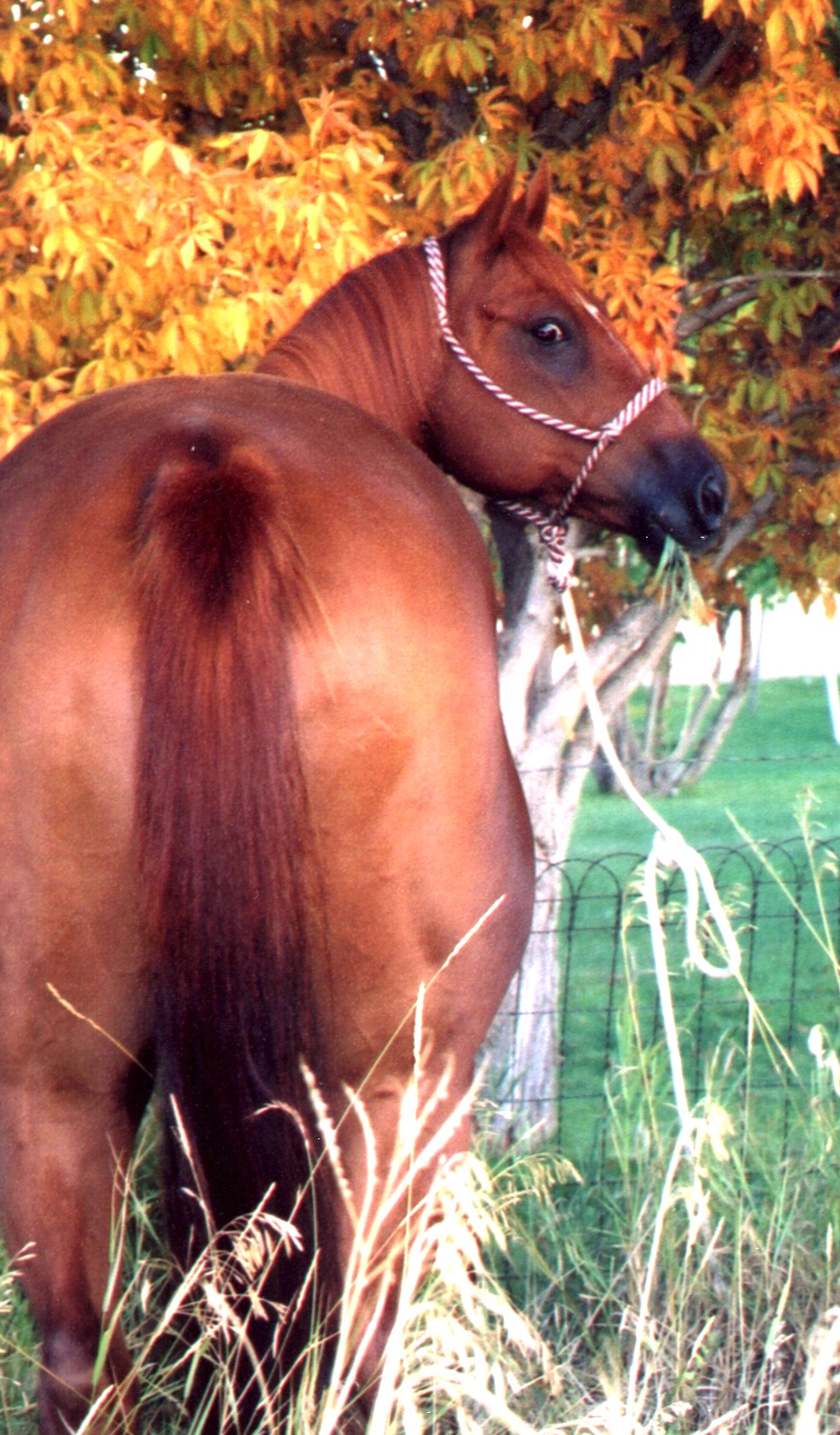 P-O-W-E-R!!!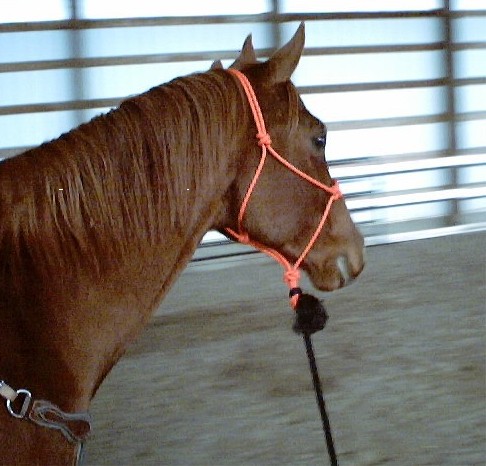 A good friend from North Dakota raised Sunday. I think he has alot of potential to be a great barrel horse! He is a very sweet boy and I am making progress every day with his training, although there were some rough spots in the beginning. I decided he needed more time and he is doing wonderful now. I am so excited to have a new horse like him! Although I will keep Gypsy forever, she is ready to be retired. I have so much work to do with Sunday but I am looking forward to every minute of it!