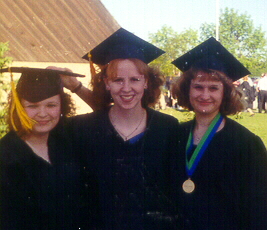 My college roomies and I at Graduation
from the Vet. Tech. program (1999), Woo Hoo!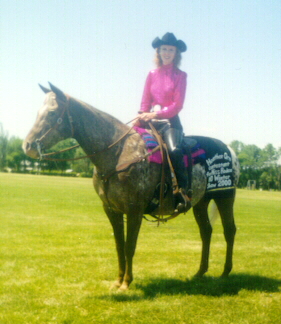 All decked out for the All Horse Parade in Wahpeton, ND.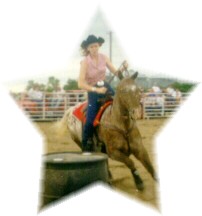 Barrel racing over the Fourth of July weekend.!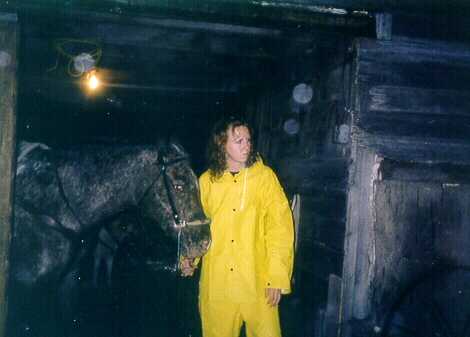 A dramatic pose; standin' in the barn, wishin' it would stop raining.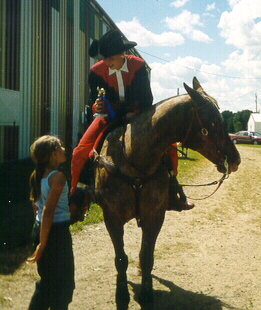 Spending time with the youngsters at a show.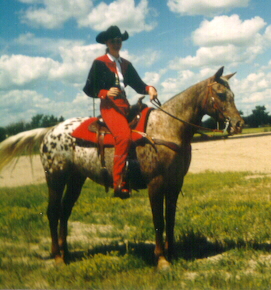 We had a great day; entered seven classes and
came home with seven trophies, plus the high point!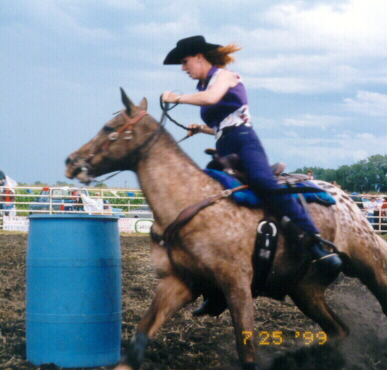 Barrel racing at a rodeo near Hankinson, ND.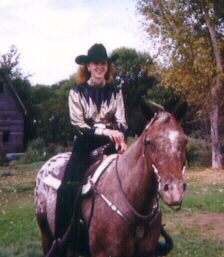 "Dress rehersal" for the Miss Rodeo North Dakota Winter Show pageant.
Two of my favorite things; my truck and my dog!