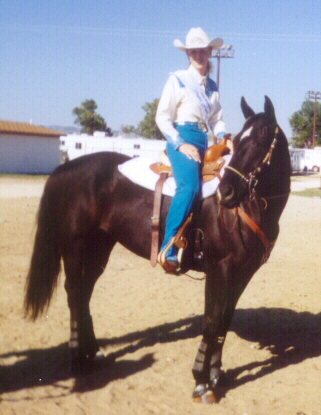 Black Boy and Heather Ready for Horsemanship!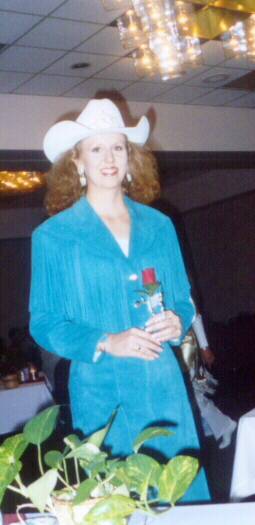 The 2002 Miss Rodeo Wyoming Pageant Luncheon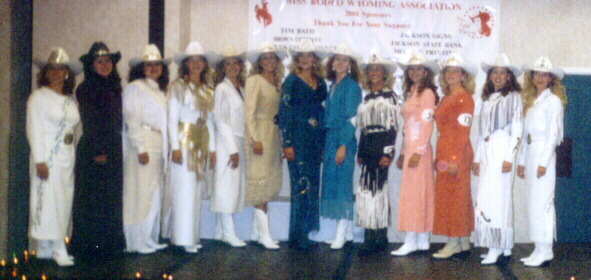 The 13 Contestants at the Luncheon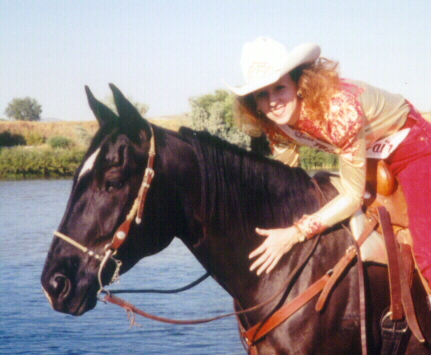 Black Boy (aka "Slobber") and I Sharing a Special Moment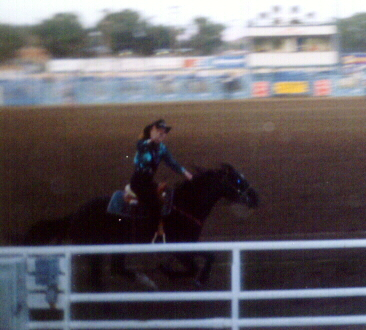 Yeee Haw! Slobber and I cruising around the
arena doing a queen lap during Grand Entry!

All of us Ready to Rodeo!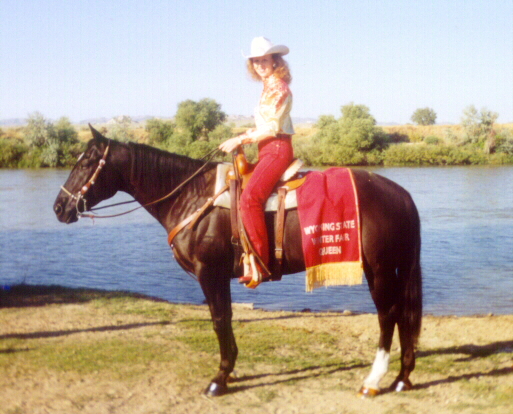 Posing for a picture by the river before parade time.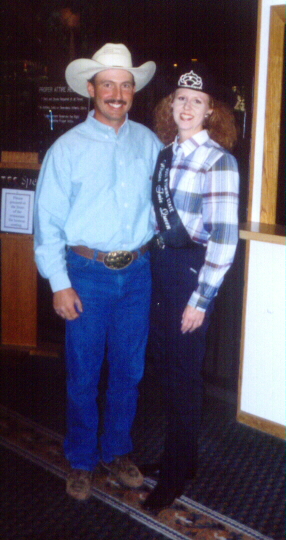 The Queen and her right hand man before the Luncheon.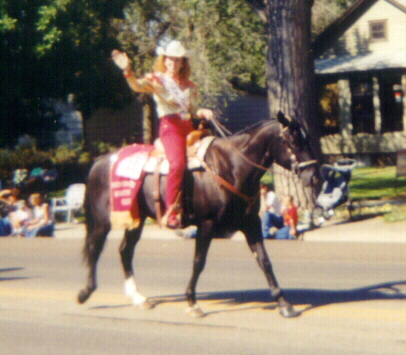 Slobber and I riding along in the Wyoming State Fair Parade!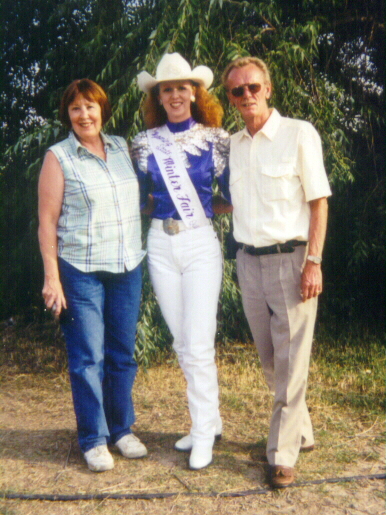 My Mom, Janet, myself and my Dad, Darrell
Congratulations to Tausha Simkins,
who was named Miss Rodeo Wyoming 2002!
Back to "Heather's Rodeo Page"